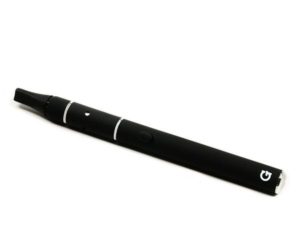 Portability -

9.8/10

Value -

9.4/10

Functionality -

9/10
The G Slim Herbal Vaporizer brings portability to a whole new level. This is a ground material vaporizer with rechargeable battery that is amazingly thin and also very affordable. The overall packaging and box is slim, nicely designed and does not come with a large number of items just exactly what you need. You get the actual vaporizer, the cordless USB charger and a G Slim tool.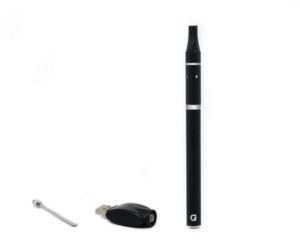 The three components of the vaporizer are the mouthpiece, heating chamber and rechargeable battery. It's worth noting here that the guys at Grenco do mention the fact that the "durability index" of the tank is approximately 6-8 weeks so you will need to get a replacement tank eventually. It would have been nice if Grenco included a replacement tank in the initial package as other manufacturers do. So make sure you take than in consideration when making your purchase. Now let's look over how this pen functions.
My first impression was one of amazement of how slim this vape pen can be. This is pretty much identical to a pen and can easily be mistaken for one. So as far as portability and discreetness goes this pen delivers both these features. The touch and feel is also very nice with the slim design contributing a lot.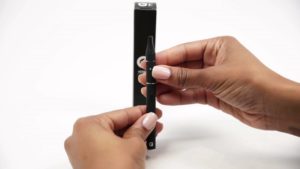 Before taking your first hit it is recommended that you fully charge the battery. In order to do this you have to unscrew the tank from the battery and then screw the battery into the cordless USB charger.
G Slim Herbal – connecting battery to USB charger
Once you have connected it the battery light will turn red while it's charging and when it turns green then it means it's fully charged. After charging is done you can screw the tank back to the battery and unscrew the mouthpiece in order to load the over.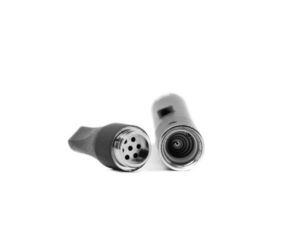 It is recommended that you finely grind your herb before packing it and depending on how you grind it the heating chamber can fit around 0.2 g of herbs in it. Then you can screw the mouthpiece back and it's time to take your first hit.
Similar to other products this vaporizer activates and shuts down with five consecutive click on the power button. A very good system that prevents inadvertent activation. Then you just have to press and hold the power button as you inhale and enjoy the smoke. I do want to mention here that the smoke quality is good but not as great or smooth as other vaporizers and that is to be expected. The heating chamber consists of the bottom coil that heats up and vaporizes your herb. A small screen can however be fitted in order to avoid your material getting in contact with the coil.
Then after you're done cleaning or better yet said clearing the heating chamber is also a straight forward and simple with the help of the included G Slim tool.
Other things I believe you should be informed about before making your purchase is that the tank is interchangeable so basically if you wish to can use the battery and just buy a different tank in order to use concentrates or liquids.
Overall a very stylish vape pen that delivers both portability and affordability. The fact that you have to eventually replace the tank might be a hindrance to using it but overall if you're looking for a true vape pen than this might be a good option for you.
Portability -

9.8/10

Value -

9.4/10

Functionality -

9/10